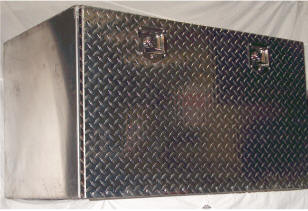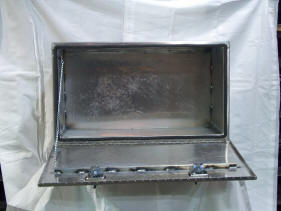 Our tool boxes are made of .125 aluminum with an aluminum diamond plate door and stainless steel hardware. These are also available in steel and stainless steel.
These boxes bring a new meaning to tough. They are constructed of the highest quality materials and hardware. We are able to design and build any size box of any shape, out of any material, for any need, because each box is custom.
Each seam on the box is TIG welded sealing out the elements. The opening has integral rain gutter with a tough synthetic D-type gasket on the face. This makes the box weatherproof when locked. The door itself has a Stainless Steel T-handle lock with a Stainless Steel continuous hinge and a reinforcing pan to prevent it from warping when opened. Boxes with a width of over 36" have 2 T-handle locks.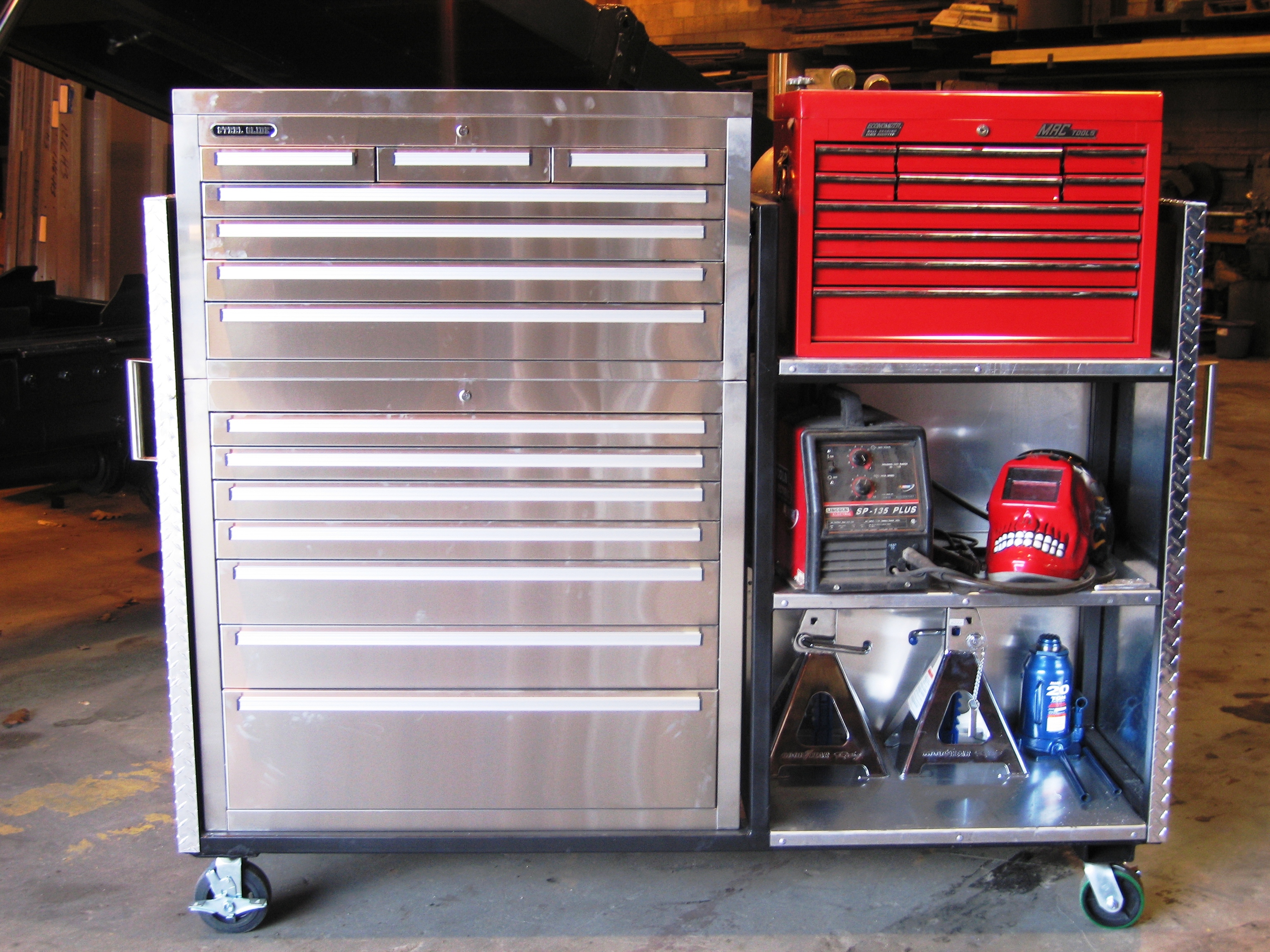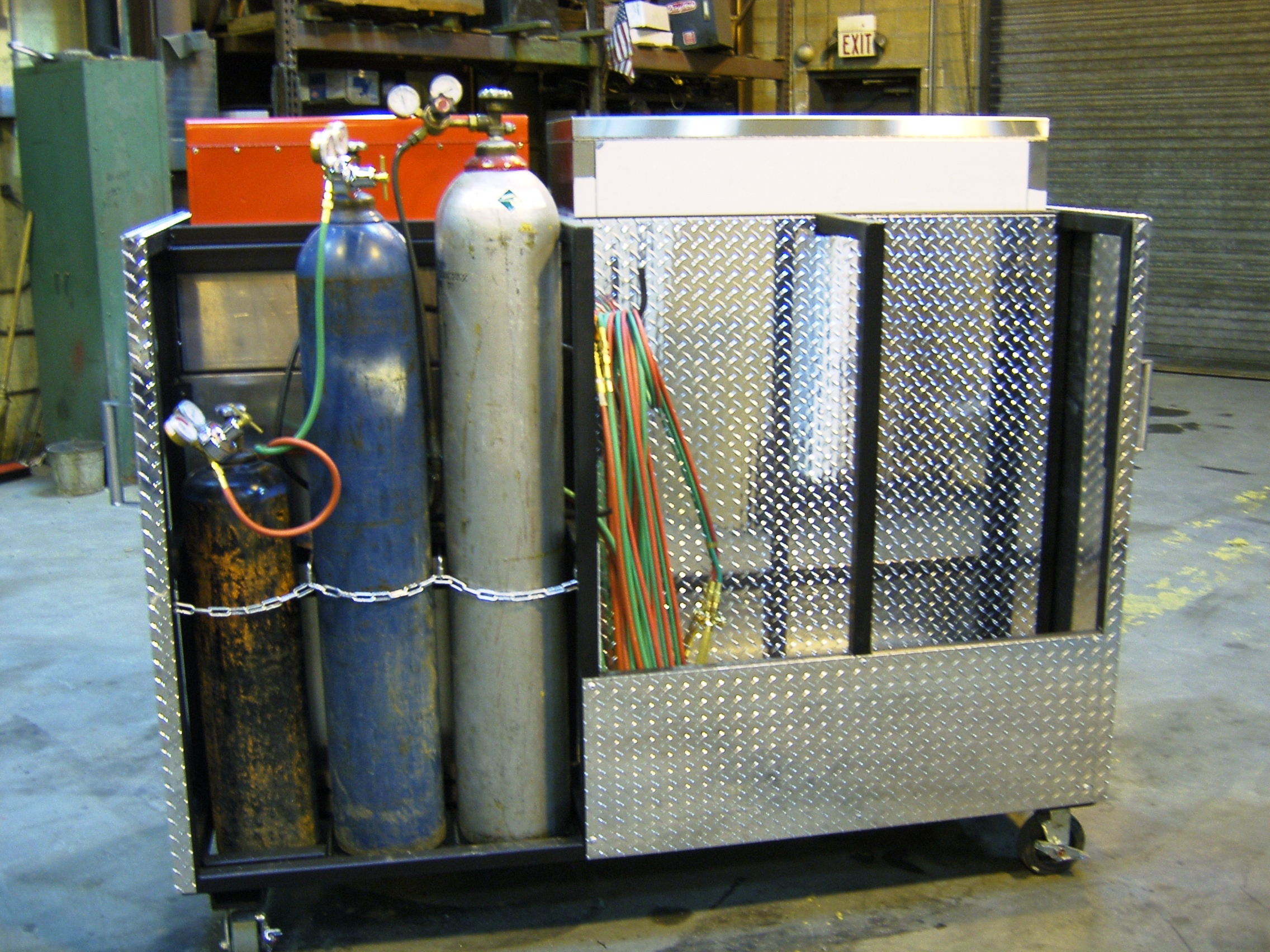 Custom "Tool Caddy" for your tools.