One of our other prime services is custom equipment. We build equipment from the highest grade steel and aluminum. M.T.J. custom designs equipment to match your exact needs. Above are some photos of a removable landscaper body top that was designed and built for leaf removal and wood chipping. The top has a custom three-way rear door system. The top half of the door is removable to allow for the use of a tow behind chipper. The back of the top also has a recess which was designed to accommodate the clearance needed to connect the vehicle loaded landscaping trailer and store it in a garage. In addition, there is a removable panel in the roof which allows for interchangeable panels for leaf clean-up in the fall and for a screen to chipper application for the balance of the year. The top is constructed completely of aluminum.
This is just one of example of the type of design possible with our custom services. We choose to work closely with you, the customer, to create a piece of equipment that fits your exact needs and which allows for versatility in the equipment.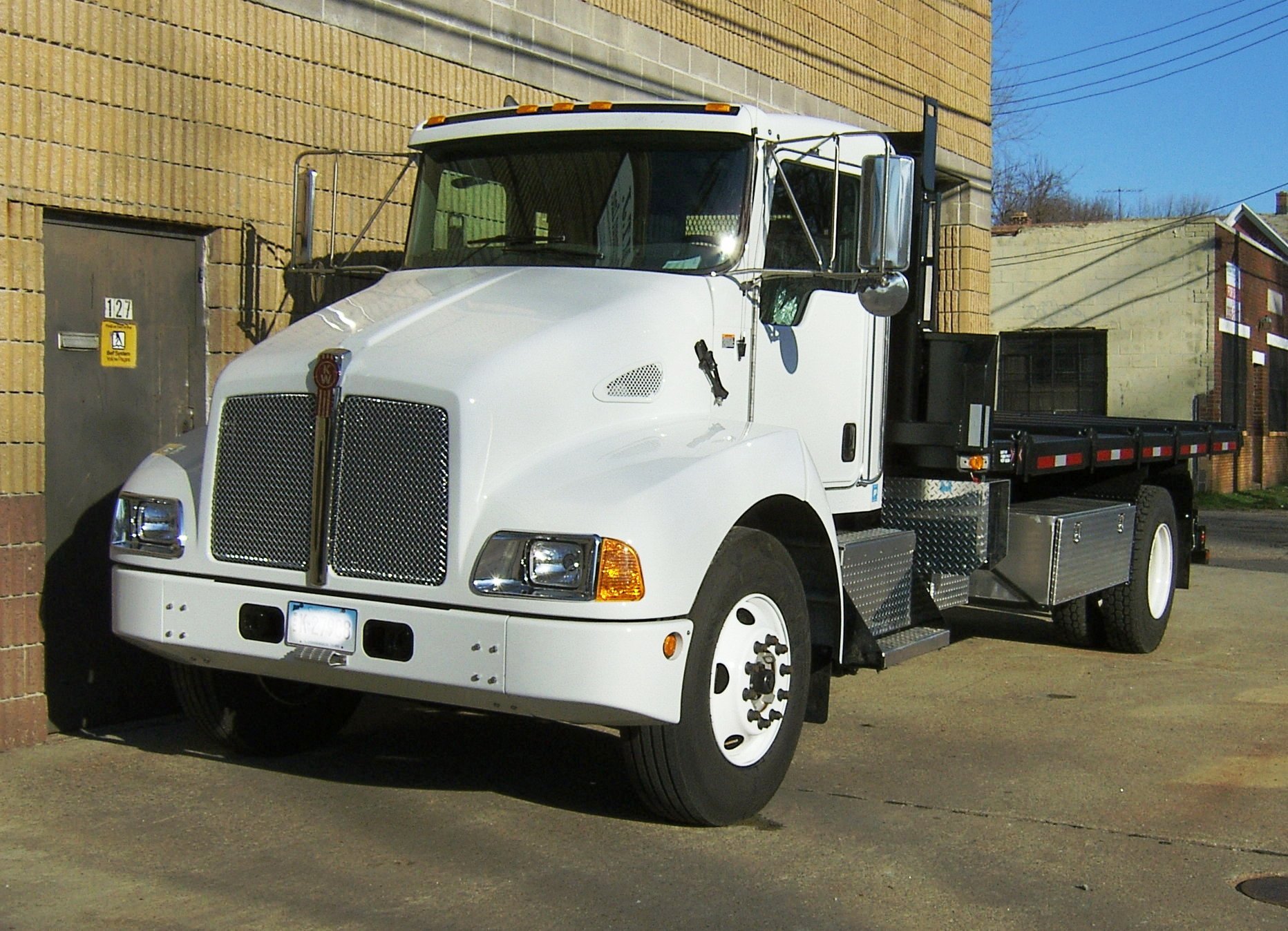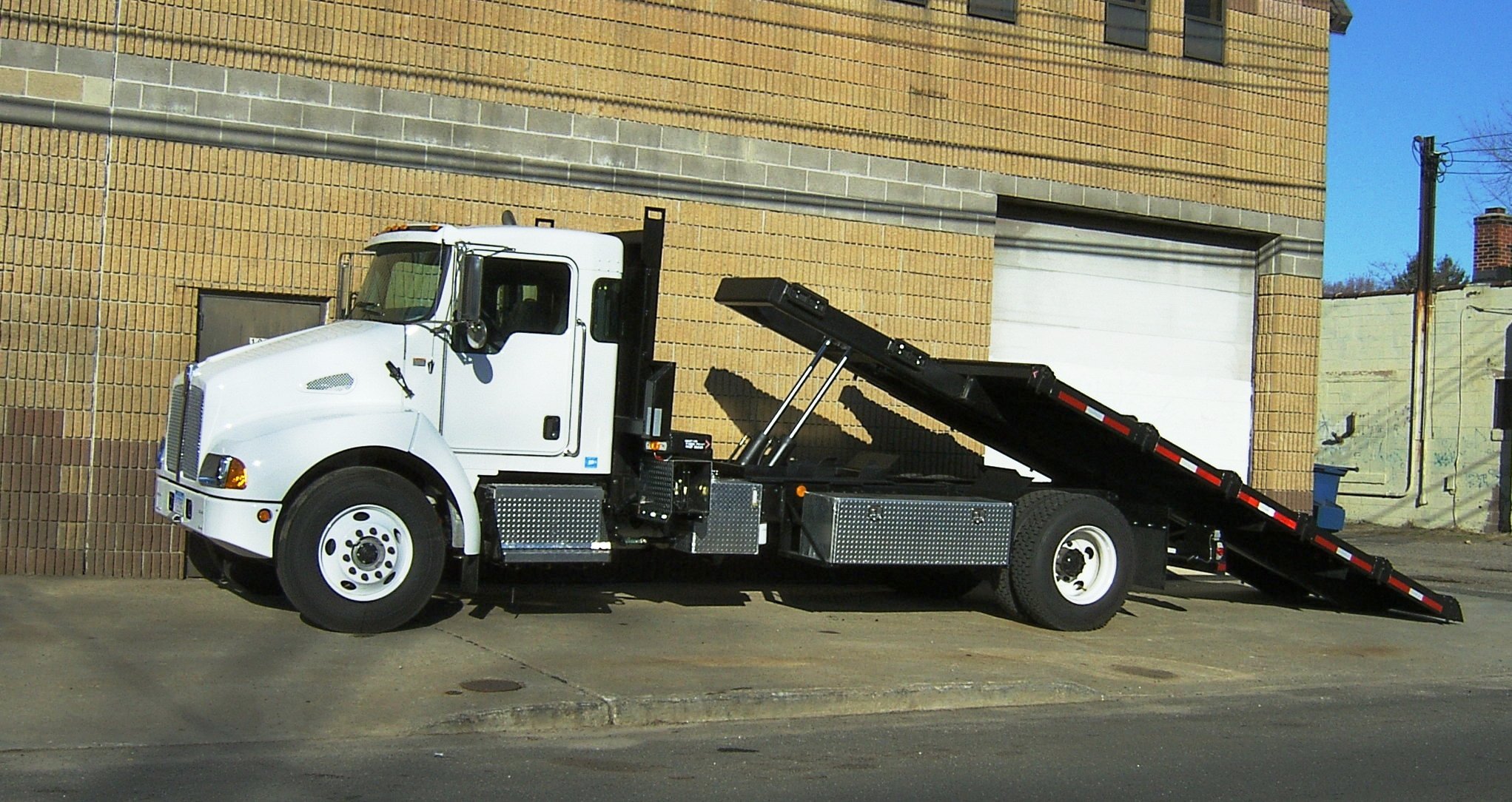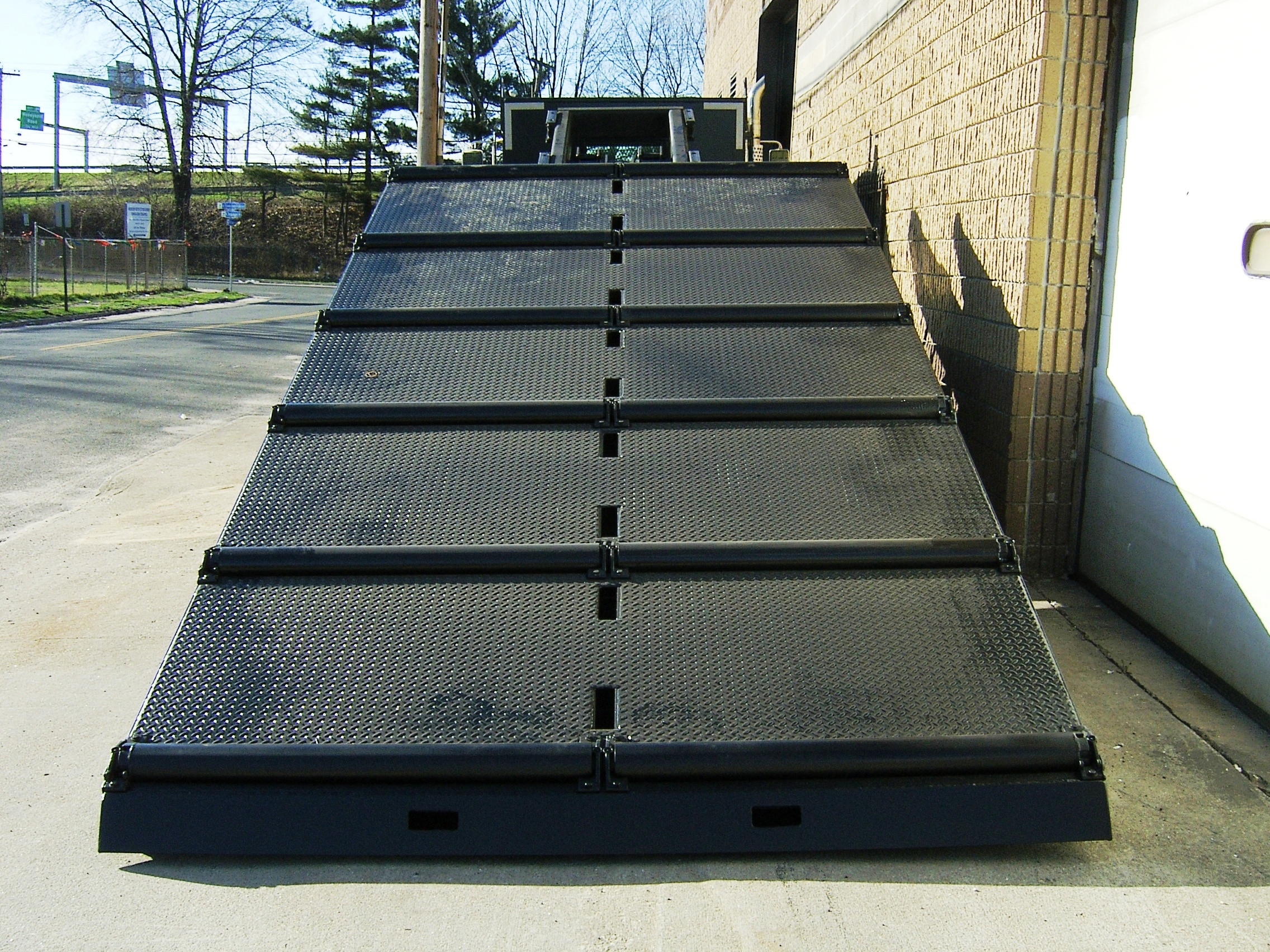 This "Tilting Slider Lumber Body" is another example of custom equipment designed and fabricate at M.T.J. Manufacturing, Inc.